Alison Waterhouse - Educational Psychotherapist

Alison has worked with children with Additional Educational Needs for the past 22 years in both mainstream and the private sector. Initially, she trained as a Special Needs Teacher and has worked in a variety of schools and educational settings.
Alison is committed to supporting the psychological well being of children as an essential element of ensuring they are able to achieve within the school community.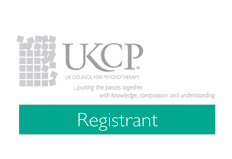 Alison qualified as an Educational Psychotherapist at The Caspari Foundation in London after completing a 2 year course at the Tavistock Clinic in Psychotherapeutic Observational Studies. She is one of a very few Educational Psychotherapists practicing in South East England.



Until recently, Alison worked in a large mainstream primary school as SENCO and Teacher in Charge of the Social and Emotional Well Being of the Whole School Community. This involved working with children and young people who were 'stuck' in their learning due to emotional barriers, supporting and working with parents who were experiencing a variety of difficulties, as well as staff training and supervision.
Alison led groups including developing self esteem, building resiliance, improving social and communication skills, as well as loss and bereavement. She was also responsible for the implementation of the SEAL Curriculum (Social and Emotional Aspects of Learning) and the supervision of staff delivering Silver SEAL groups.
Alison was Educational Consultant for an Independent Therapeutic Fostering Agency, overseeing the education of children placed within their care. She developed a range of training packages for Foster Carers and Staff.
Alison set up and developed an Independent Therapeutic Special School, gaining full DfES Registration and a reputation for excellence within the fields of Education and Therapeutic work. She and her staff team supported carers, residential staff and parents in managing the academic, social and emotional needs of the children placed within the school.

Alison Waterhouse - Educational Psychotherapist - Email - Contact Form
Telephone - 01580 881271- Mobile - 07495526711